Decluttering Home Using Storage Facilities in Downsview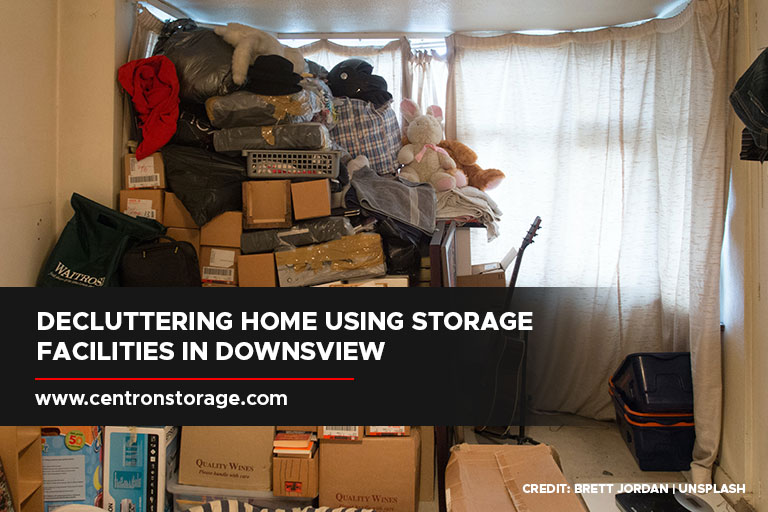 Finding enough room for our valuables in the busy Downsview area might be challenging. Let decluttering take center stage as you work to create a tidy and welcoming living space. 
Learn the art of decluttering while you leverage the use of storage facilities in Downsview, North York. Discover some of the most effective techniques that will allow you to organize our home while saving the items you cherish the most.
Assess Your Clutter
Before you start getting things in order, list down all of your belongings to help you decide what items you want to keep, what you should donate, what you need to throw away, and what you should put in the storage unit. Consider classifying them using labels like "Keep," "Donate," "Discard," and "Store" to make the process smoother. You may choose wisely regarding your belongings by using this straightforward method of categorizing.
Go Room to Room
Try tackling one room at a time to make things simpler and avoid feeling overwhelmed. Start with a little area, such as a bathroom or closet. Move on to larger rooms later, such as the living room or bedrooms. With this systematic approach, the chore becomes more manageable, and you'll experience a feeling of accomplishment as you finish each area. You'll make progress and maintain motivation throughout the decluttering process if you approach it in this way.
Use Self Storage for Seasonal Items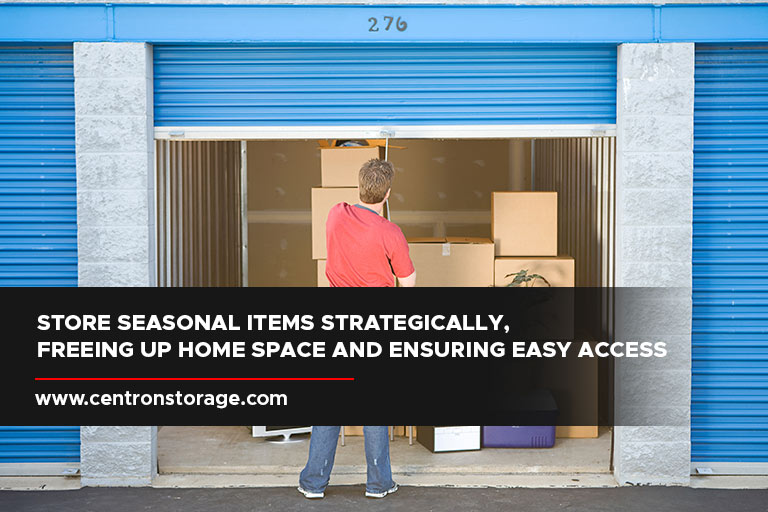 Winter clothing, Christmas ornaments, and sporting equipment may take up precious room in your home all year long. Keeping these things arranged and accessible can be accomplished by renting a self-storage facility. Climate control in contemporary self-storage facilities ensures the security of your valuables. This guarantees that your belongings will be in excellent condition when you need them. You may free up space at home with self-storage without being concerned about your belongings getting damaged.
Create a Customized Storage Plan
Each home has different demands for storage. A personalized storage strategy may be quite beneficial if you have special valuables like antique furniture, priceless artwork, or objects with sentimental significance. Choosing the ideal storage unit size and features to fit your stuff precisely can be guided by industry experts. You can keep your priceless possessions secure and well-arranged with their help.
Pack and Label Thoughtfully
Effective packing is the key to getting the most out of your storage space. To protect your stuff, put them in sturdy boxes. To identify the contents of each box, remember to label them. In this manner, items in storage for some time may still be quickly located when needed. Labelling your boxes will keep you organized and reduce time spent later seeking items.
Implement a Rotating System
If you sometimes use something but don't want it to take up too much room in your home, consider employing a rotating system. Keep the items you use frequently at home and store everything else. Then you can swap them out as needed to allow you to still access the items you need, but not all at once, and maintain your house organized and clutter-free.
Regularly Review and Reorganize
Decluttering is a continuous process that you don't just accomplish at once. Establish frequent inspection times to examine what's in your storage facility. You can alter your storage strategy if your needs change. Over time, this keeps your house in good order, giving you full control over your belongings. The secret to keeping your home organized long-term is to assess and modify your storage arrangement regularly.
If you're looking for reliable self-storage solutions, consider exploring the options offered by Centron Self Storage. Our expert guidance and reliable storage facilities in Downsview can assist you in achieving a clutter-free and harmonious living space. Reach out to us today to get started!