Creative Storage for Your Bedroom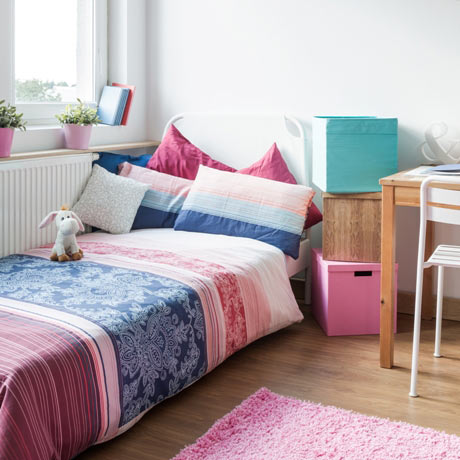 There are many ways to store items in your home. You may be wondering what you can do in order to get more space in your bedroom. The great thing is, you can create more room by making a few simple changes.
Go Up
A great way to gain space is to go up with your storage. This means getting shelves that will create space on the floor. You can put books, clothes or anything that needs storage going up instead of out.
Another option is to use a loft bed to create more room underneath the bed. In this space you can put a desk or a dresser that will help add room to the bedroom. You don't have to do this, but it can help you if you need more space than you already have in the bedroom
Use Storage Tubs
These tubs are great for storing things because they can be stacked on each other. This means the items inside are out of the way and you are saving floor space by going up. The tubs can be used in conjunction with the shelving as well. They can be organized and added to the shelf so you know where everything is at and save the space you need to.
Minimal Furniture
This may be a hard one, but if you can stay with only a few pieces of furniture, then you will be able to have more room. You can also pick the furniture you are going to be using with the small space in mind. This way you will be able to have the room you need. You can get away with a small amount of furniture in your room. Be tasteful, but keep the small space in mind. This may also mean choosing furniture that has built in storage such as drawers under a bed or inside a table or shelf system.
There are a lot of ways you can creatively store items in your home. These are only a few ideas that will get you started in your home. You can make a small space work well for you and your needs, especially in the bedroom. You can find ways that make your room look larger than it is and help you feel as though you are living in a place that is neat and tidy. The last thing you want is to not have your items in a place you need and can find what you use most. If you are not able to find the storage you need, then you should consider using a storage option such as the ones that we offer at Centron Self Storage. This can help you get the room you need if you want to keep some of your belongings but don't have room. Call us now and see what we can offer you.