Common Self-Storage Mistakes to Avoid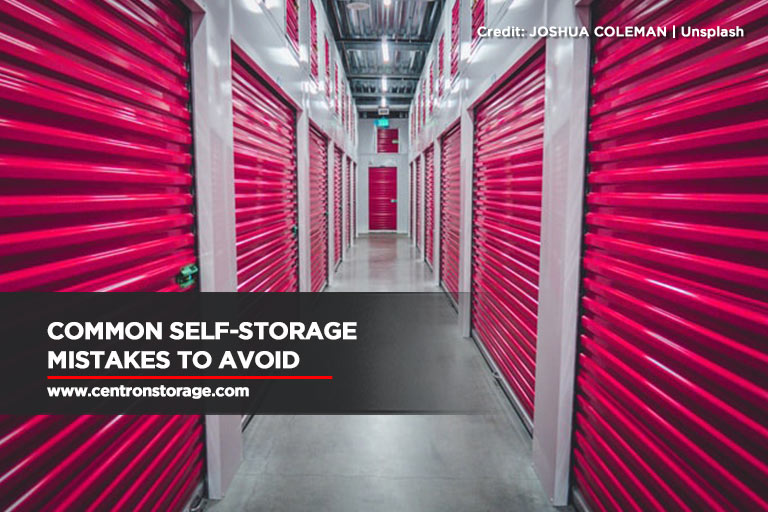 You've reserved a storage unit and are eager to fill it with your belongings. They are excellent places to store your possessions while you're moving, decluttering, making extra space in your home, or running a business. However, when it's time to put your items in storage, it can be tempting to just throw everything in, close the door, and walk away.
The benefits of self-storage are tremendous but only if you store your items the right way. Packing, moving, and storing your belongings, like most things, needs careful consideration and planning. Not thinking ahead is a rookie mistake. Take a look at these common self-storage mistakes and storage unit organization tips so you can get the most out of your space.
What You Can and Cannot Store in Self-Storage
First, it is important that you are aware of what you should put and not put in storage. Understanding storage guidelines not only help you organize efficiently, but it can also keep you safe and even healthy.
Here's a general list of what you can and cannot store in a self-storage facility — most of them are pretty straightforward:
Can:
Appliances
Refrigerators, stoves, microwaves, washers, dryers, and freezers are all included. Appliances can be stored as long as they are cleaned and dried before storing and remember to never leave them plugged in. Smaller equipment, such as toasters, coffee makers, and vacuum cleaners, are also acceptable as long as they are free of crumbs and dried-on drips.
Business Files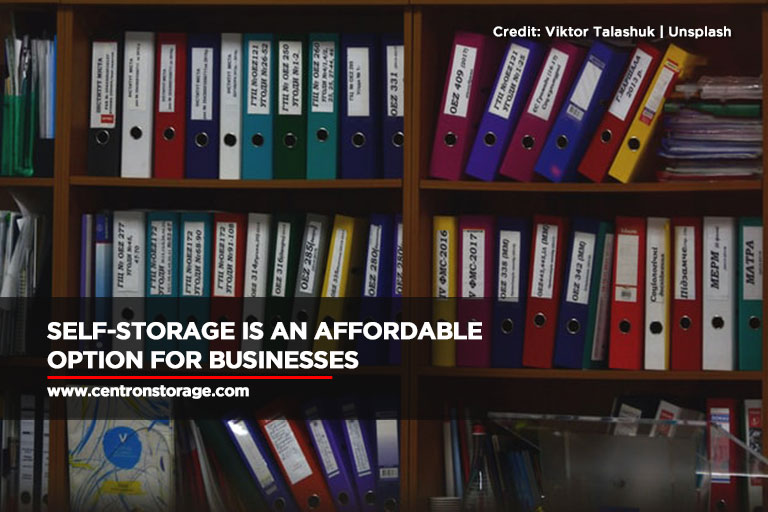 Self-storage is becoming more popular among businesses for relocating and offsite storage. The cost per square foot is also way lower than a warehouse or additional office space, so it wouldn't eat up much of your company budget. Self-storage is also ideal for small business owners such as realtors, caterers, home stagers and organizers.
Electronics
Even though many people can't go on with their daily lives without electronics, TVs, audio systems, speakers, computers, and printers all need to be stored from time to time. Given how expensive these items might be, it's worth making sure you have the proper place to store them safely. It is also recommended that you keep items in a climate-controlled storage container for the best protection. Just make sure to remove CDs, DVDs, inkjet cartridges, and batteries from your electronics before storing them. These are items that might become stuck or corrode over time.
Household Goods
Furniture, toys, food and bathroom supplies, books, clothes, and other objects are among the most commonly stored items in self-storage units. Keepsakes, collectibles, and antiques also fall into this category. The ideal option for valuable items is climate-controlled storage, which regulates both temperature and humidity to keep your prized possessions in good condition.
Seasonal Items
Self-storage and seasonal items are a match made in heaven. There will always be things that we only need or require at specific periods of the year, from Christmas decorations to camping gear. Keep in mind that seasonal items include clothing and winter gear as well. And, a storage container is a fantastic place to keep them all.
Cannot:
Hazardous Materials
The list can be long and complex, but the general rule of thumb is it's a no if they are flammable or explosive. Gasoline, propane, oil, grease, chemicals, cleaners, aerosols, and paint are all examples of this.

If you are storing art supplies, leave the mineral spirits or paint thinner.
If you are storing bathroom and kitchen items, remove nail polish removers, aerosol sprays, like hairspray and cooking spray.
If you are storing gardening supplies, get rid of the weed killer and fertilizer.
If you are storing lawn equipment, drain the oil and gasoline first.
If you have non-hazardous liquids, such as non-toxic paint or beauty supplies, make sure they're kept in airtight containers or bags so they don't spill or leak. Other than that, dispose of any unwanted hazardous goods. Check with your local waste management organization how.
Living Things
Living things include animals, plants, and people. We've heard some bizarre stories of folks who took self-storage literally and converted them into housing units with their pets. Storage units are simply not fit for human habitation. Various local and federal housing laws prohibit such acts, and you can face potential criminal charges if you do so. Plants are the same way. Not only will they perish, but their soil will collect moisture, resulting in mould, mildew, and bugs.
Perishable Goods
It's perishable food if it needs to be kept in the refrigerator. This means meat, dairy, and produce should not be stored in self-storage at all costs. Non-perishable foods, on the other hand, are generally fine as long as they are stored in sealed containers.
Keep in mind, though, that there are several exceptions. Non-perishable goods, even those freeze-dried or dehydrated, rice and other grains, powdered milk, boxed goods, flour, and pet foods can go rancid, smell bad, and attract pests.
If you're storing canned foods (tinned or in glass canning jars), make sure to check the expiration dates and any broken containers that could introduce moisture or bacteria.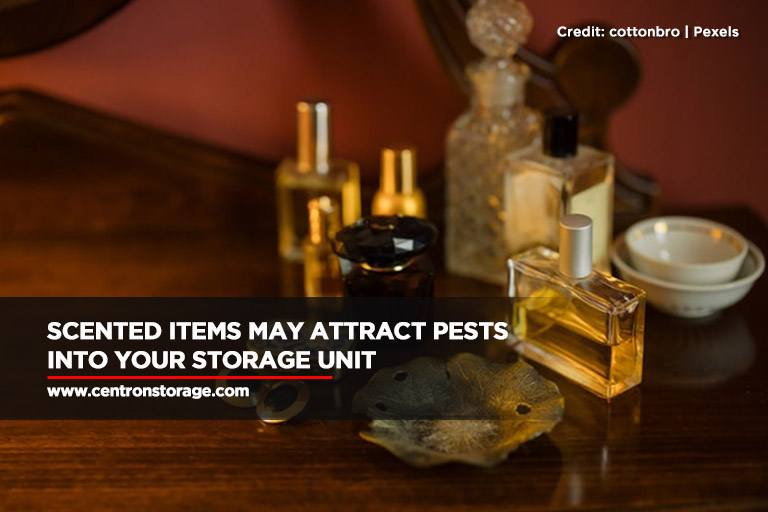 These items are often overlooked, but you don't want to store objects that are moist (even damp) or have strong odours. Moisture can introduce mould and mildew in your storage unit. So be sure to dry them before storing. If you're moving on a wet, rainy day, carry a couple extra towels to dry off any damp goods, and then take those towels home with you. Don't just drop them into a storage unit's corner!
Rodents and other unpleasant pests are attracted to scented candles, potpourri, and other fragrant things. They may wreak havoc on your belongings once they've gained access to your storage space, gnawing through wiring, furniture, and whatever else their keen teeth can demolish.
12 Mistakes You Should Avoid
When renting a storage facility, take the time and extra effort to avoid these blunders so that you don't end up with damaged items or a miserable experience.
Using the Incorrect Box Size
Using random-sized boxes is one of the most typical mistakes made by homeowners when packing for a storage unit. While recycling old liquor or fruit boxes is a wonderful idea, it makes it hard to achieve consistency and uniformity when organizing or stacking them up. Instead, use designated moving boxes, which come in three sizes: small, medium, and large, to save you the trouble of sorting things out. This makes stacking the boxes a lot easier, and it saves you time.
Using Newspaper As Wrapper
Even if you have the best of intentions, newspaper ink can smudge and bleed all over your items, especially if you don't use a climate-controlled storage facility. You'll be faced with the task of unpacking filthy belongings, some of which may be irrevocably ruined or tarnished. It's preferable to use bubble wrap or ink-free paper — even a cheap roll of butcher's paper is a better option.
Using Plastic Bags or Cardboard Boxes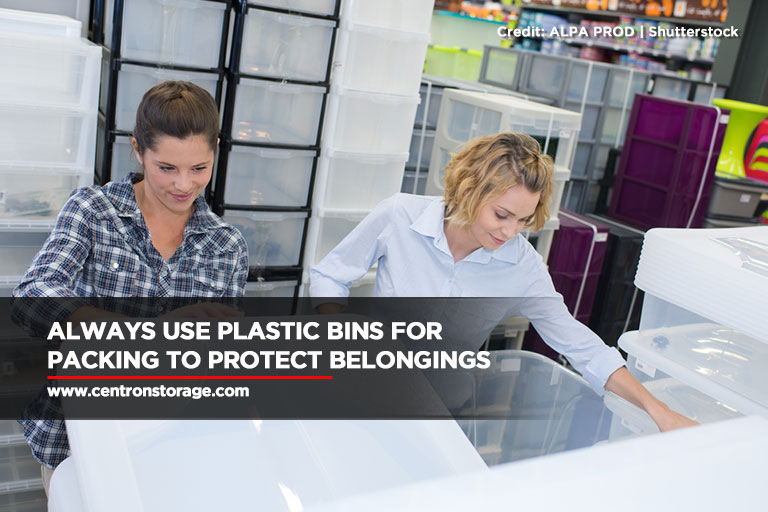 Using plastic bags or cardboard boxes is a bad idea because. Plastic bags provide little to no protection for your belongings and cardboard boxes can attract moisture and pests. Instead of using either one of these, opt for plastic bins. These are sturdy and not prone to moisture, providing better protection for your items
4. Not Packing Correctly
While there is no one best way to organize a storage unit, systematic planning and packing of different items go a long way in ensuring efficient use of your storage area.
Picture frames, porcelain, fine china, and platters should be covered in bubble wrap and sandwiched between two pieces of thin cardboard. This protects the products from breaking during shipment by cushioning them. Food should be packed separately in airtight containers. If possible, furniture should be disassembled. Use padding and packing peanuts to protect larger, heavier objects.
Always put the heaviest and most durable objects at the bottom of the storage unit, place household items you expect to use frequently in front, and be sure to leave a passage as you fill your storage unit to the maximum capacity so you can still reach all of your belongings.
5. Moving Too Heavy Boxes
Most people also make the error of storing heavy objects in a single box. It not only makes the box difficult to transport but also jeopardizes the box's stability. How many times have you seen someone lifting a large box and the contents begin to slip out of the bottom? To avoid this, divide heavy items among numerous moving boxes and limit each box to no more than 40 pounds.
6. Not Leaving Enough Time
One of the worst things you can do when moving is to leave everything until the last minute. You'll be more prone to tossing boxes in a hurry, damaging or crushing your stuff, as well as injuring yourself. This could also cause you to be behind schedule. As the saying goes, haste leads to waste, and this is certainly true when it comes to packing. Do yourself a favour by planning your move ahead of time. Allow plenty of time to organize your storage facility and hire expert movers to assist with the heavy lifting.
7. Forgetting to Label Your Boxes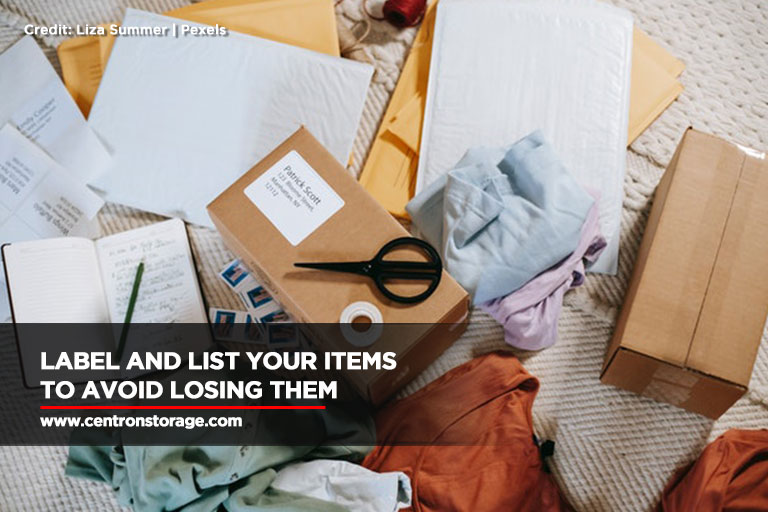 Going through unlabelled boxes in a self-storage unit is like finding a needle in a haystack. Even if you plan to return and completely unpack your storage unit, it will help you and your moving company if you know where each box should go as you unpack.
Make an inventory of everything you'll be putting in your storage unit. Label the boxes so you know where to look. Knowing what's in your locker or mini-storage unit is also beneficial from an insurance standpoint.
8. Choosing the Wrong Storage Size
It's difficult for first-time tenants to predict the correct unit size they need. While smaller units are less expensive, cramming all of your stuff into a small space is never a good idea. You may save money now, but you risk damaging your belongings in the long run. If you're not sure what size unit will work best for you, use a storage calculator. It can help you visualize each storage container size and what may fit into each one.
9. Not Cleaning Before Storing
Cleaning is critical in preserving the condition of your items. Mould growth, harmful germs, pest infestation, and rapid decay can all come from uncleaned stored items. It can start with a single thing and expand to the rest of your belongings. Simply wiping them dry and dusting them can make all the difference.
10. Not GettingStorage Insurance
Insurance is in place to protect your things in the case of a fire, theft, and other unforeseen events. Generally, storage facilities need you to sign documentation stating that they are not responsible for any items that are lost, damaged, or stolen. As a result, if something happens to your belongings, you are fully responsible for their replacement. You need insurance that covers all goods in the self-storage facility for the safety of your personal belongings. Even if the possibilities of untoward incidents happening are slim, it's always better to be safe than sorry.
11. Failing to Check Storage Security Features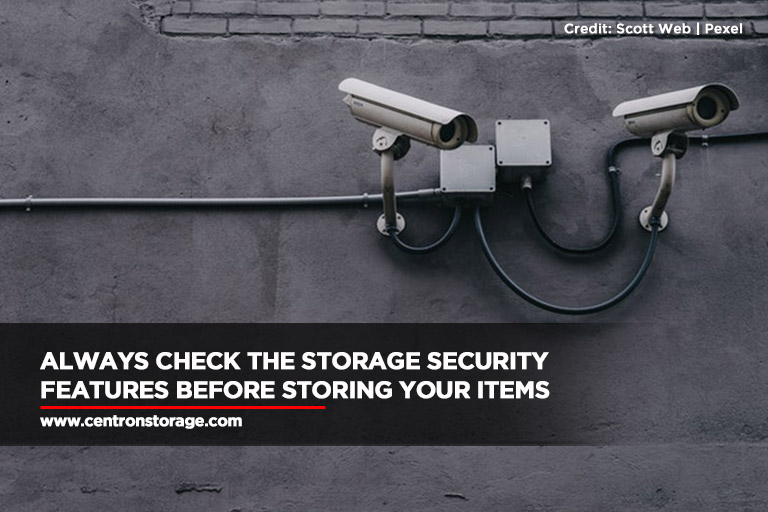 When it comes to choosing storage space, many people forget this crucial factor. It's easy to believe that as long as your goods are sealed inside the storage facility's compound, no one will steal them. Never take security for granted.
When looking for a storage unit, make sure to look at the safety features. Though the storage management ensures that your items are secure, it is still a good idea to conduct your own research on how you can keep things safe in a storage unit and voice any issues you may have. Inquire about your concerns because the protection of your stuff is the most important factor.
12. Storing Prohibited Items
While getting a storage container can help you organize your house, there are some items that you simply cannot put in one. This includes food, plants, pets, and flammable materials. If you have any queries about what you can and can't store in your storage unit, contact the facility manager for clarification.
To make self-storage simple and successful, keep these storage tips in mind. If you own a storage unit and have been committing any of these mistakes, now is the time to remedy that. Not only will this help you preserve the integrity of your items, but it will also help you in organizing your unit.
Looking for self-storage units for rent in North York? Centron Self Storage offers secure storage units in various sizes to meet your space needs. Reserve yours now at (647) 749-1397.