College Winter Break and Storage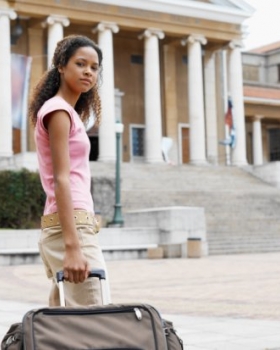 Soon enough kids will be coming home from college for the annual winter break. Some universities or colleges give students 4-6 weeks of glorious break time but did you ever wonder what happens to their stuff while they're away. I am sure campus theft is not an issue for your kids college campus but what if this year is different? Before you pick up your young scholar for the holidays, make sure you have a sound storage plan set for their 4-6 week vacation and contact Centron Self Storage in North York for a quote.
What items should I put in storage from my child's dorm room?
Good question and the answer is anything valuable your kid will not need during their 4-6 week stay at home. By using a self storage unit for winter break, you can keep items secure right in your neighborhood until its time to take them back.
Okay, what do you consider valuable items to store in self storage?
That fancy flat screen you gave your child as a congratulation present, stereo systems, mini refrigerators, microwaves, printers,  professional audio and video equipment, DVD players, Blu Ray's, and any other expensive equipment that may be too expensive to replace immediately.
What other items should I consider storing?
Storage is extremely versatile and Centron Self Storage has seen it all from the extremely common items to the I never thought to store those items. If your college student is athletic and likes to cruise campus on their bicycle, skateboards, roller blades, scooters, or any other sporting device, store those items as well.
Why Should I store these items?
More than likely your child's school does not provide dorm insurance in case a theft occurs and you will be held holding the bill, better safe than sorry. Have peace of mind and get on down to Centron Self Storage.