Cheap Storage Buildings – Right Price, Right Value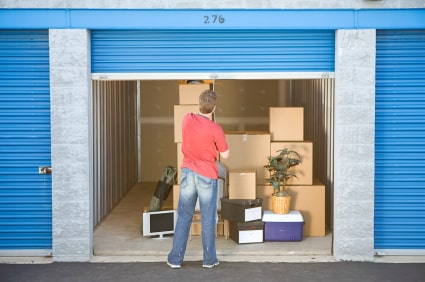 With shrinking properties and soaring real estate values, finding enough storage space for your goods can be a challenge in today's economy. How can you find cheap storage buildings with the right size, conditions and price to meet your needs? At Centron Storage, we've had years of experience providing storage facilities with the perfect blend of factors to create the best value for our tenants.
Remember that while pricing is a prime consideration, you also want to deal with a storage company that's committed to providing selection, quality, service and security. At Centron Storage, we don't believe that one size fits all. At our facilities, you can choose from five different unit sizes, each priced to give you the best value for your money. So whether you're storing a few boxes or the entire contents of a house, you rent only the amount of space you require.
Once you select a unit, you can renew your contract every month and stay for as long as you want. There's no need to pay first and last month's rent. You need only put down a small security deposit which is refundable when you leave, provided that the unit is left in good condition.
At Centron, we're committed to providing storage spaces where our customers feel comfortable, safe and assured of adequate security. Value at Centron Storage means that we provide you with well lit facilities and advanced security features including computer controlled access, building alarms, surveillance cameras, motion detectors, and daily security checks.
We invite you to call or visit our facilities to see for yourself the difference we provide at Centron Storage. And don't forget to ask our staff or check our website for our latest promotions–just another way we make cheap storage buildings available to you with the best value in town.