Benefit Your Business with Self Storage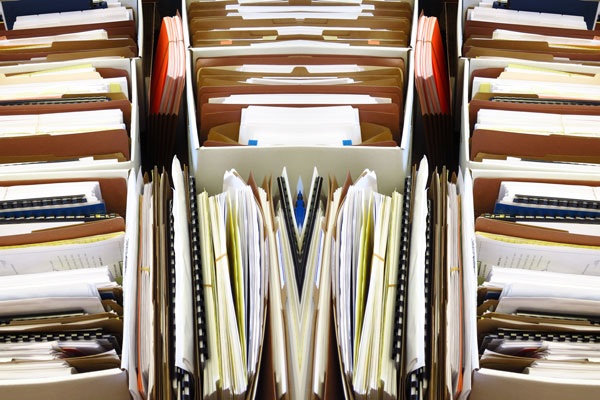 Both individuals and businesses find ourselves overwhelmed with all the "stuff" we accumulate. However, businesses have a unique challenge. Data and documents can't be simply thrown away or recycled. Self storage is a great option for saving and handling records and files.
Follow Government Regulations
Businesses are required to retain documents for several years, creating space problems and inconvenience. It is often inefficient to keep all documents on site, creating clutter in the office space. Storing files off site in a self-storage unit can allow you to comply with regulations while maintaining the look of your space and keeping employees happy in an uncluttered work environment.
Protect Documents
Despite online and computer backups, many companies will keep physical copies of documents due to security concerns with "the cloud." However, they want to avoid keeping paperwork in their office. In this instance, fire or flood can wipe out documents and data. By keeping important information in a self storage center, you can prevent that loss of data and protect it in a secured environment.
Downsizing Office Space
For most companies, the cost of rent is right up there with payroll and cost of goods. When you store excess records offsite, you can choose a smaller office or share office space and lower costs/rent.
Using self storage can prevent a lot of business headaches.  Call Centron Self Storage in the North York area; we're a proven leader in the industry: (647) 749-1394.