A Self-Storage Guide for First-Time Renters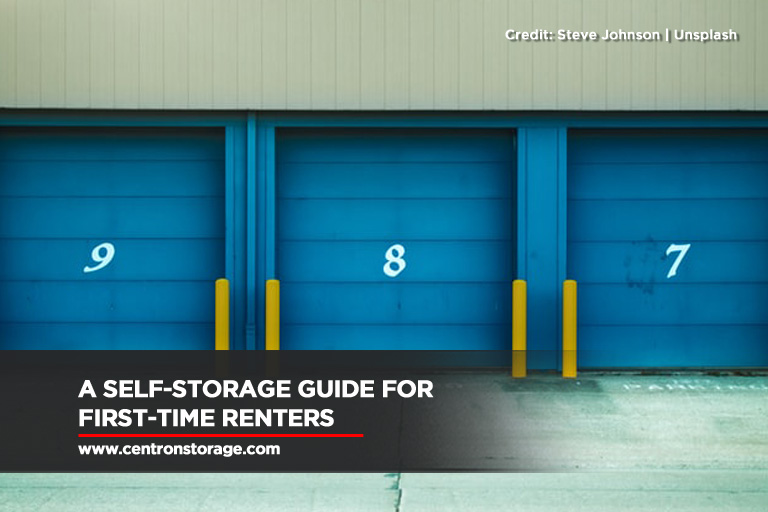 People like to shop a great deal. Now that you can shop almost anywhere, it's rather easy to acquire more things. Over time, these can accumulate. Buying isn't a problem in itself. It's when your belongings start to get crowded, and you don't know where to place them or even have the space to put them in. Sure, there's the option to donate or dump some of them. But, what about those you wish to keep — those with sentimental value?
This is where storage units can come in handy. These are facilities you can rent to store your belongings. They are the perfect solution for businesses who want to clean out their workspace or families who need to keep their seasonal equipment.
If this is your first time renting a storage unit, you're not alone. It can be daunting to find the right storage unit for your belongings. After all, these are valuables, and you want to keep them as safe and secure as possible. Knowing what to expect with your first storage unit rental will help make it a smooth process.
Types of Storage Units
Interior units
Indoor storage units are found within a building and have no direct access from the outside. While you can't drive right up to an indoor unit, they often offer better weather protection. Indoor storage units provide some climate control, which means you don't have to worry about the weather and exposure to outside elements whenever the door is opened.
Outdoor units
Outdoor storage units are still housed within a compound, but they can be directly accessed from the outside. Rather than entering a building to get to your unit, you can drive right up to the door. This is particularly useful when moving a large number of belongings or paying movers by the hour. The downside is, outdoor storage units often have limited climate control, and opening the door exposes your belongings to outdoor weather and the elements, making them more susceptible to moisture and dirt.
Climate-controlled units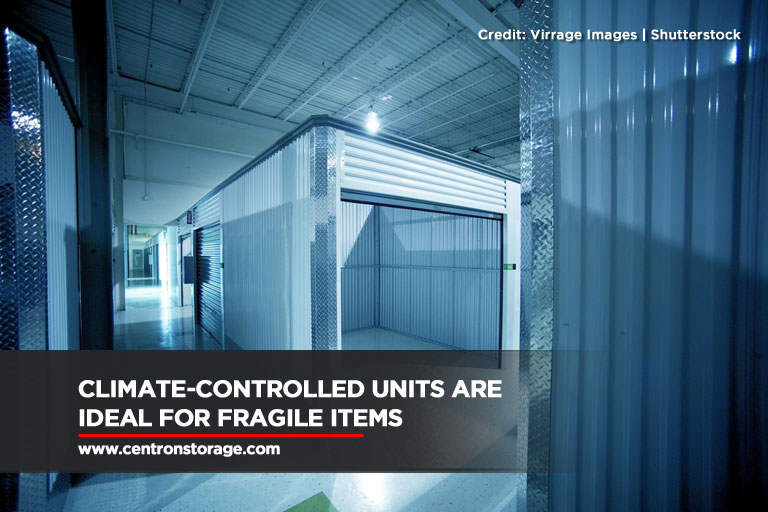 Climate-controlled storage, also known as temperature-controlled storage, is a type of self-storage unit specifically built to keep consistent temperatures and humidity levels. The temperature inside these units is strictly kept between 55°F and 85°F. These kinds of units are ideal for storing fragile items, such as furniture, electronics, and medical supplies,
Portable Container Storage
This type of storage, also known as mobile storage, offers you a storage container at your home or business. Portable container storage rental is a popular option for people who are moving and need to store some belongings for a short period of time. The container is often brought to your home or place of business. Once filled, it will be picked up and stored at a commercial warehouse. Access to belongings will be limited until it is returned to your location. Such storage is ideal for items that do not require climate control and do not require frequent access.
Things to Consider When Choosing a Self-Storage Unit
There are numerous reasons why renting a self-storage unit is a good idea, but not all storage units and facilities offer the same perks and features. Here's a handy checklist of things to consider when selecting a storage unit.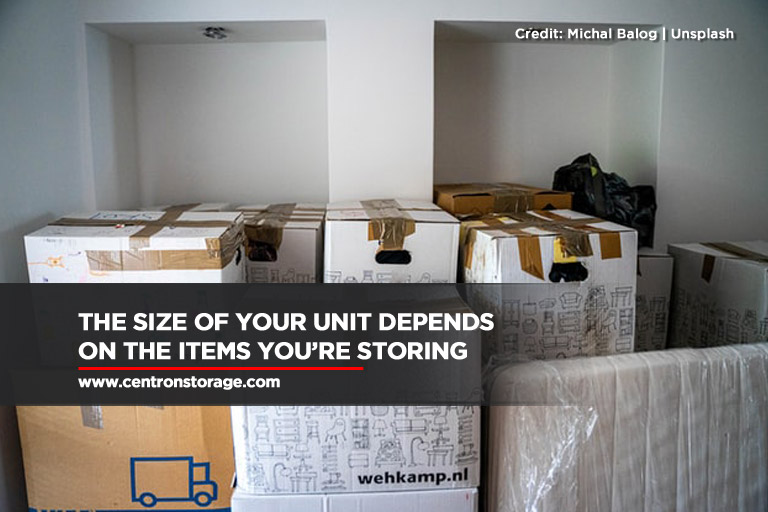 When it comes to storage units, size matters. If you're going to rent a space, the floor size should be your number one priority, but don't forget to consider the ceiling height as well. It will ultimately dictate how many items you can fit inside. Make a detailed list of the items you want to store to help you determine what unit size you'll need. Keep in mind that the size of your unit will influence the costs of renting as well.
Fees and Cost
Storage rental prices are another important consideration when selecting a storage space. The type of contract, the minimum length of time required, and any additional fees are all factors that can affect the total amount you have to pay. A month-to-month storage option may be less expensive, but keep in mind the additional fees that may apply if you make a late or missed payment.
Duration
Storage unit rental fees are usually charged monthly, so it's beneficial if you know how long you're going to need your unit. The majority of facilities accept short-term renters, while others have a minimum rental period. When selecting a facility, keep this information in mind.
Location
It is common for would-be renters to search "self-storage near me" when looking for a storage facility. The location for the storage is often a crucial factor. If you are planning on frequently accessing your items, it is best to choose a unit close by. On the other hand, if you are only storing your belongings for the summer, the location will be less important than the cost and other features. Also, bear in mind that some storage facilities outside of urban areas tend to be less expensive.
Safety and Security
You will be leaving your belongings there, so knowing how safe and secure a self-storage unit is critical when renting one out. You should see if they have security guards, surveillance cameras, and gated entry points, among other things. Also, when conducting a site visit ahead of time, ensure that the entire area is well-lit. This will not only keep your items safe, but it will also keep you safe when you go to access your items.
Tips for Renting a Storage Unit
Here are some things you need to know to make the process of renting your first storage unit as smooth as possible.
Research the storage facility before renting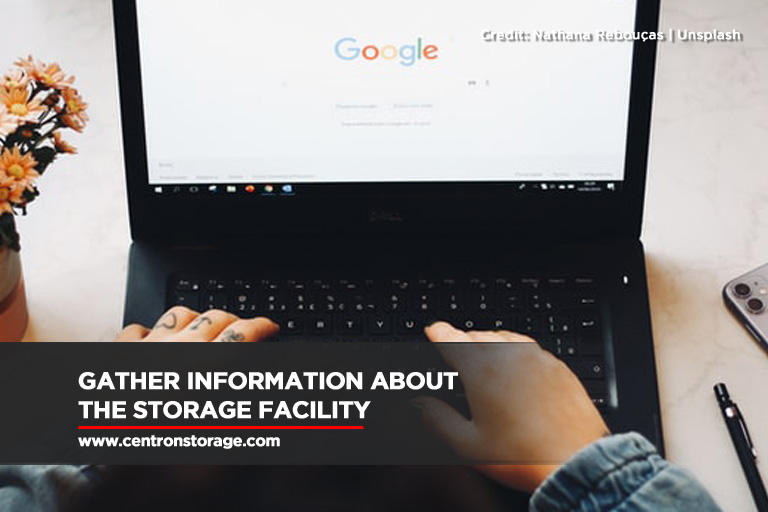 The first thing you need to do is see which storage facilities offer the best deal for their price. You can go and search online to see how local companies stack up against each other. As you do your research, don't forget the factors you should consider, such as the location, size, and price. You can also contact the facility and be sure to communicate your concerns.
Here are a few things you should look into while doing your research.
Hours of Operation
You must know when the facility opens and closes. You should also find out if they offer extended hours or if they have limited services on certain holidays. This is important so you'll know when you can contact the facility and how early or late you can access your unit.
Locks
See what types of locks are used on the units, as well as the ones that are most recommended. Some facilities may also be selling padlocks, so you can also purchase locks from them.
Storage Unit Safety
It is important that you know how well the facility is dealing with security. The condition of the facility should also be part of your safety consideration. For example, a leaking roof will not only compromise your belongings but can also cause a slip injury.
Insurance
Research on all self-storage insurance options available, including how little and how much protection they provide, as well as the prices associated with each level. Also, check your homeowner's insurance policy to see what it covers and what it doesn't. Higher levels of coverage are better if you're planning on storing expensive or highly sentimental objects.
Allowed Storage
Check what you are permitted and not permitted to store. This will allow you to decide whether you'll need a specific type of storage, a larger floor size, or a different storage facility altogether. Also, don't hesitate to ask for the contract. It usually mentions and explains why certain items are prohibited from storage.
Feedback and Reviews
Check online reviews when looking for a self-storage facility. See what others have to say about the facility, and whether or not the feedback is generally positive.
Identify what you want to store
It's a good way to create a list of items that you'd like to start with and what you might end up storing later. Because the cost of renting a storage unit goes up with size, realizing what you'll need to store will help you determine how big the storage unit you'll need is. It will also help you estimate a budget.
Determine which size storage unit you need
It's often a mistake that renters make — simply guessing the storage size they'll need. This can sometimes end up costing customers money because they end up with a space that is larger than they require. In other cases, underestimating can cause a lot of stress because you'll already run out of space before you can finish unpacking.
Make an initial inventory of everything you intend to keep in the storage unit and for how long. Taking the time to measure your items before renting will help you accurately estimate the size and decide the type of storage unit you need.
Decide on the type of storage you need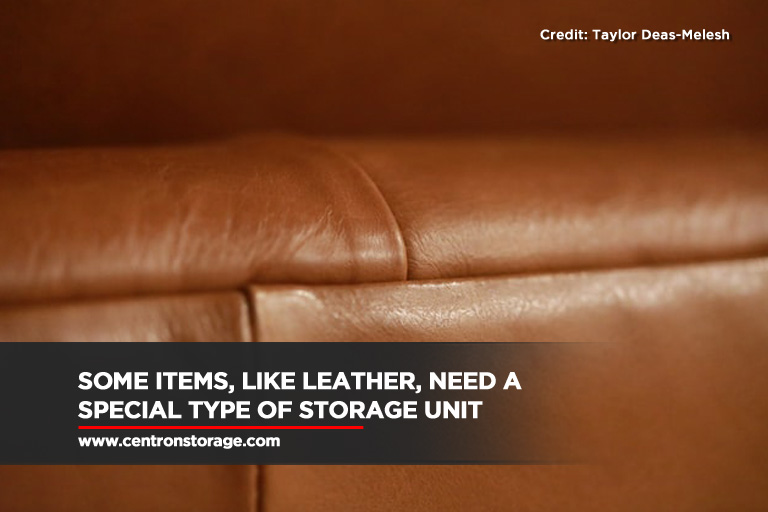 Some items can just be stored in a standard unit, but others may need special attention. Some goods, such as leather and wood furniture, electronics, and collectibles, are especially susceptible to temperature changes. If you plan to keep valuables like these, a climate-controlled unit is the way to go.
Understand the rules and regulations
It could cost you money if you break some of these basic storage unit guidelines.
In the worst-case situation, breaching the regulations or terms of your lease could result in your belongings being evicted or auctioned off.
You should also be aware of your payment schedule, and remember to pay your rent on time every time. If you have difficulties remembering, see if an auto-pay option is available. Before renting, inquire with the store manager about any other details you need to know.
Read your contract from beginning to end to avoid misunderstandings and surprises. There could be penalties for late fees, and if you don't pay within a specified amount of time, your storage unit may be repossessed.
Bring the proper documentation on moving-in day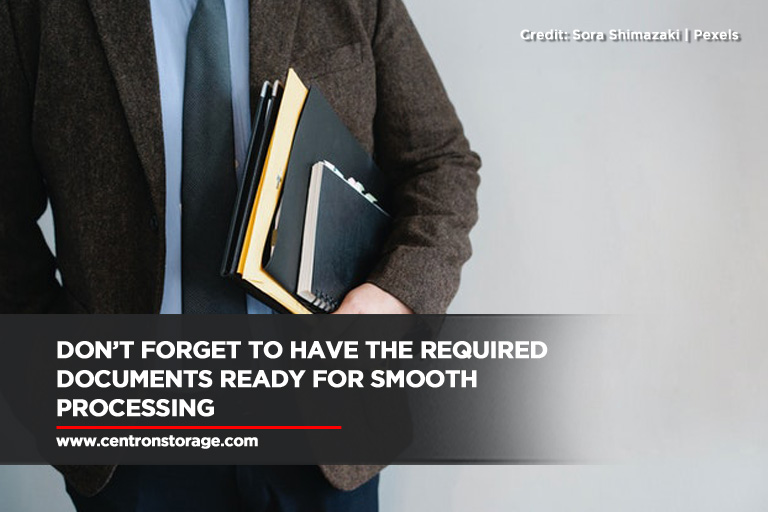 This is another important self-storage rental tip. When you arrive at the storage facility to move your goods in, you will be asked to provide specific documentation to complete the leasing process. Have all the required documentation ready, including a good photo ID, proof of insurance (or their rental insurance), and your current contact information.
Know the move-out policy
If you ultimately decide to remove your belongings from storage, you must be aware of and understand the policies on moving out. Don't hesitate to ask the storage company to explain all the procedures for moving out before you sign your contract and move into your storage unit.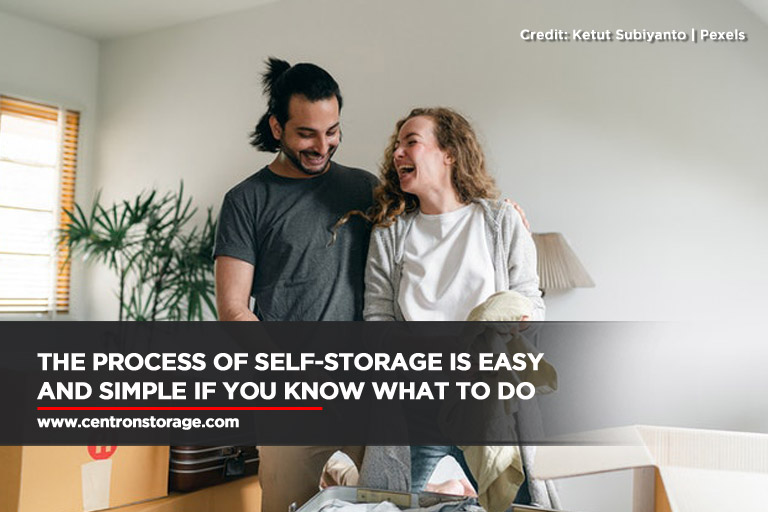 Renting a self-storage unit should be a simple, easy, and affordable process that even first-time renters can do on their own. Be an informed customer with this guide on how to rent a storage unit.
If you're looking for a storage rental in North York that offers the most value for your money, Centron Storage is here for you. We offer different storage sizes all at an affordable price. Call our telephone number (647) 557-7378 to reserve yours today.