7 Benefits of Renting a Storage Unit for Seasonal Items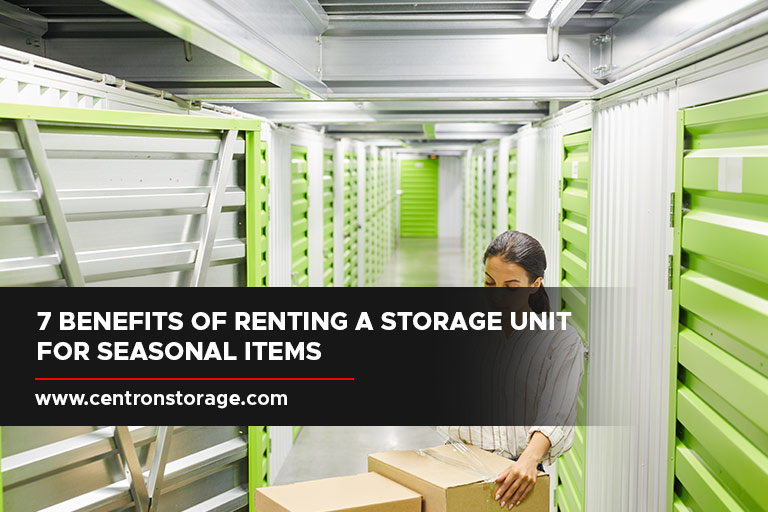 Self-storage has become increasingly popular over the years, providing individuals and businesses with a safe, convenient, and cost-effective way to store their belongings. Whether you're moving, renovating, or needing more space, self-storage units offer a flexible storage solution to meet your needs — even for seasonal items.
As the weather shifts and the seasons change, so do your storage needs. From winter coats and snow boots to summer beach gear and camping equipment, it can be a challenge to keep everything organized and accessible throughout the year. That's where a storage rental in North York for seasonal items comes in handy.
Here are a few benefits of renting a storage unit for seasonal items in your home:
1. Convenience and Accessibility
One of the primary benefits of renting a storage unit for seasonal items is the convenience and accessibility it provides. Rather than rummaging through boxes and clutter in your garage or basement, you can easily access seasonal items in a designated storage rental space. 
2. Reduced Clutter at Home
Renting storage space for seasonal items can significantly reduce the clutter at home, giving you more room to work with. Without a dedicated storage area, seasonal items can quickly accumulate and occupy valuable space in your garage, basement, or attic. Investing in storage space for rent allows you to free up space in your living area and maintain a more organized home. In addition, this can positively impact your mental health and overall well-being, as living in a tidy and clutter-free environment can contribute to a more peaceful and less stressful lifestyle.
3. Better Organized Items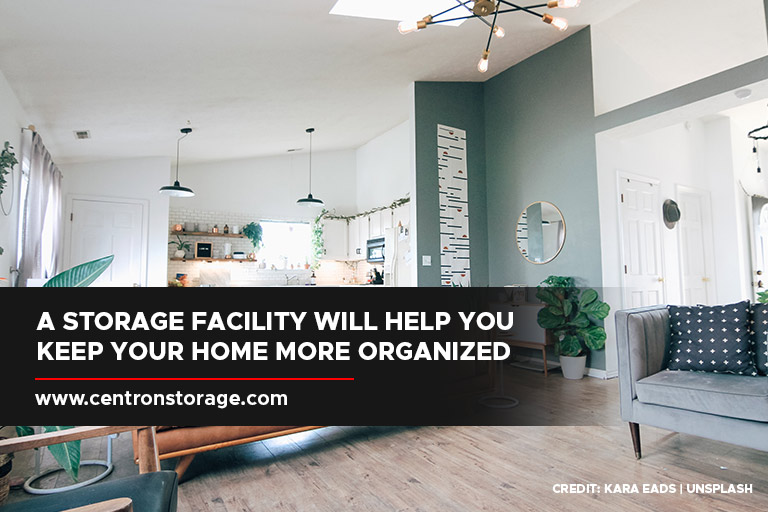 Storing seasonal items at home can often lead to clutter and disarray, making it challenging to keep your living space organized. With storage for rent, you can free up valuable space at home and keep seasonal items in a designated area. By using shelving units, stacking boxes, and labelling each one, everything will be in its place and easy to find. This can significantly impact your home's overall organization and create a peaceful, breathable, and stress-free living environment.
4. Cost-Effective Solution
One of the main concerns people have when considering renting a storage unit is the cost. The good news is that renting a storage unit for seasonal items can be cost-effective. You don't need to shell out large amounts to purchase expensive home organization systems or build additional storage space. You can find a storage rental space that fits your budget, whether you only need a small unit or a larger space for bulky items.
Furthermore, storage rental prices can be flexible, and many facilities offer various rental options. You can choose a short-term rental option if you only need storage for a few months during the off-season. If you need to store items for an extended period, you can rent a unit for a year or more.
You can also save even more on storage rental prices by taking advantage of promotions and discounts offered by many storage facilities. Be sure to ask about any special offers or incentives when you inquire about renting a storage unit.
You should also factor in insurance costs. Check out the insurance options and costs before making a decision.
5. Climate-Controlled Environment
Some seasonal items require specific temperature and humidity levels to stay in pristine condition. Storing them in a garage or attic, where temperatures fluctuate considerably, can damage them. Extreme heat can cause fading and cracking of leather items, while dampness can lead to mildew and mould.
Storage rental units with climate control can help ensure seasonal items, such as holiday decorations, summer clothes, and winter gear, stay in the best condition. 
6. Increased Home Space
By storing your seasonal items in a designated storage unit, you can create more space in your home. In addition, this will allow you to move around freely and feel more comfortable.
With the additional space created by renting a storage unit, you can use your garage, basement, or attic for other purposes, such as turning them into a home gym, workshop, or office. 
During the holiday season, renting a storage unit can be particularly useful if you need more space to accommodate guests and festivities. Doing this can reduce the stress of entertaining and make the holiday season more enjoyable for you and your family.
7. Secure Storage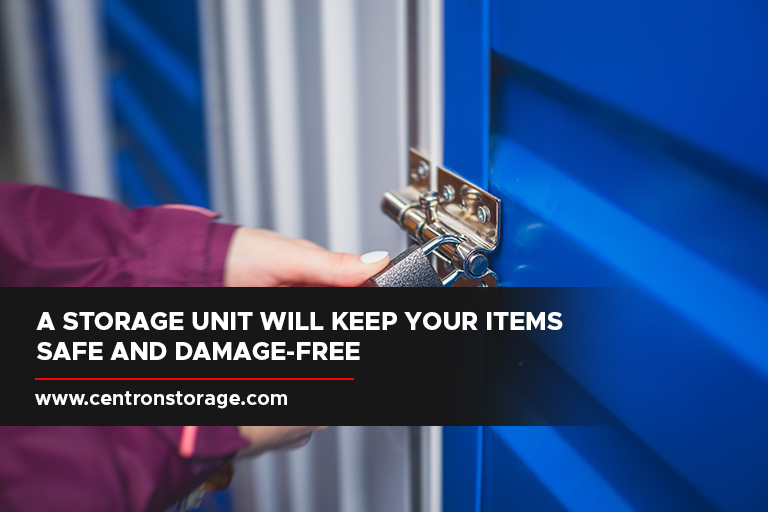 Many storage facilities in North York offer 24/7 security with state-of-the-art surveillance equipment, giving you peace of mind. This is especially important if you have valuable or sentimental items to protect.
In addition to security measures, some storage facilities offer insurance options to protect against damage or loss.
Renting a storage unit is an excellent solution if you have limited space at home, need to protect valuable or sentimental items, or want to keep your seasonal items in optimal condition.
If you're considering renting a storage unit in North York for your seasonal items, rent a unit at Centron Self Storage. Our storage rentals offer the features and amenities you need. Investing in the right storage solution means finally achieving a clutter-free and organized home while protecting your seasonal items. Call (416) 739-0000 today!