5 Benefits of Renting a Storage Unit When Estate Planning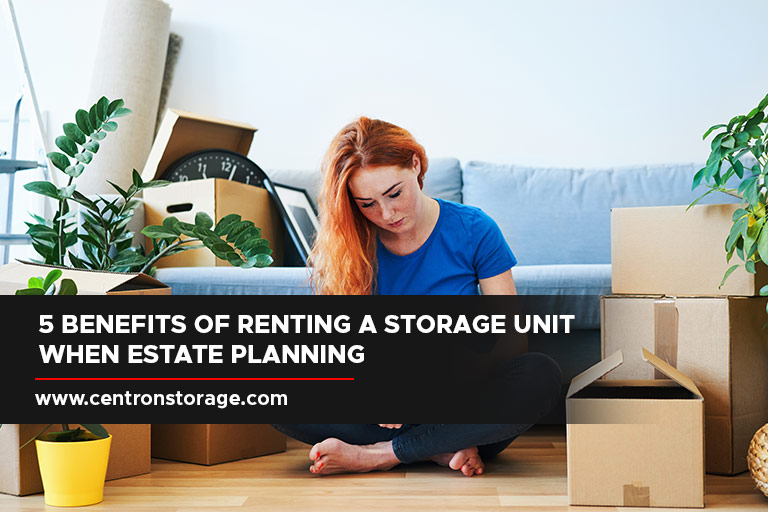 Estate planning often means that emotions are running high and tasks are piling up. Being the executor of an estate is no small feat; it involves managing a range of tasks, from financial responsibilities to handling personal belongings to being in the middle of family disputes.
That's when you need a storage rental in North York. Storage rental units are a straightforward way to create more physical and mental space during an overwhelming time. This article takes a closer look at the benefits of using a self-storage facility as part of your estate planning process.
5 Ways You Can Benefit From a Storage Unit
1. Enhanced Security
One of the key benefits of renting a self-storage in North York when you're estate planning is the heightened security level. In estate planning, preserving the integrity of cherished belongings, from memorabilia to crucial documents, is paramount. Storage rental spaces address this need through protective measures, including security personnel, surveillance cameras, keypad-restricted access, and locked gates.
This increased security makes you feel at ease about your loved one's belongings. It ensures that your estate planning is backed by solid security, allowing you to trust that those cherished items are in good hands.
2. Better Organization
Sorting through a lifetime of accumulated possessions can be daunting during estate planning. Whether deciding what to keep, sell, donate, or pass on, the process can be overwhelming. Self-storage units simplify this process. Within the confines of a storage unit, items can be neatly organized into labelled boxes, creating a systematic approach. This efficient organization not only facilitates the sorting process but also ensures that you adhere to your loved one's wishes.
3. Flexibility
Estate planning unfolds at its own pace. Opting for a storage rental will allow you to seamlessly match its rhythm. Many storage facilities offer flexible contracts, allowing you to rent a unit for a duration that suits your needs. This flexibility empowers you to approach the sorting process at your own pace, alleviating any sense of urgency. Furthermore, the ability to transition to a smaller storage for rent as tasks are completed streamlines your approach and offers cost savings.
4. Time-Saving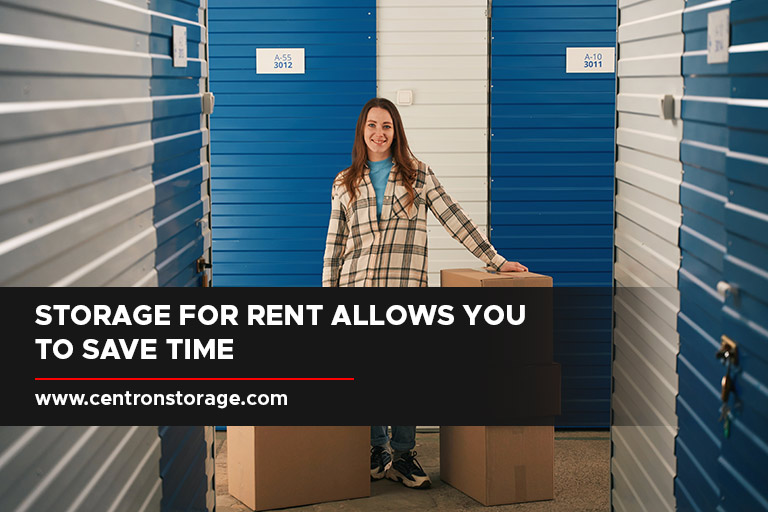 Whether you need storage rental for cars or documents, moving items into storage is a substantial endeavour, even under normal circumstances. It can become more daunting when it comes with the weight of grief. Additionally, the condition of the estate might require an extensive checklist that needs your careful attention before reaching a point of resolution.
Here's how renting a storage unit helps: instead of spending time moving things back and forth, you can put them directly into the storage unit. This saves you the hassle of handling items multiple times.
5. Budget-Friendly Solution
Choosing a cheap storage rental often translates to savings because you won't have to worry about extra charges from hiring movers. This practical decision lets you be mindful of your finances, especially when dealing with estate-related expenses.
You can allocate the money you save to other crucial aspects of estate planning. This cost-effective benefit underscores the importance of making every dollar count while ensuring your loved one's belongings are well cared for.
6. Smooth Selling Process
Selling a loved one's home might also be on the horizon when dealing with estate planning. Getting the house ready for sale becomes important if it isn't being passed down. This is where renting a storage unit comes in handy.
Buyers are attracted to homes that look clean and open. Storing your loved one's possessions in a storage unit helps with this. With fewer things in the house, you can easily clean and fix it up. Think of it like making space for a fresh start. It helps buyers imagine how they could make the house their own. Plus, storing things protects those objects while you're sprucing up the house.
Practically, it means a smoother selling process. A neater and nicer-looking home sells quicker and often for a better price.
5 Tips for a Simple Transition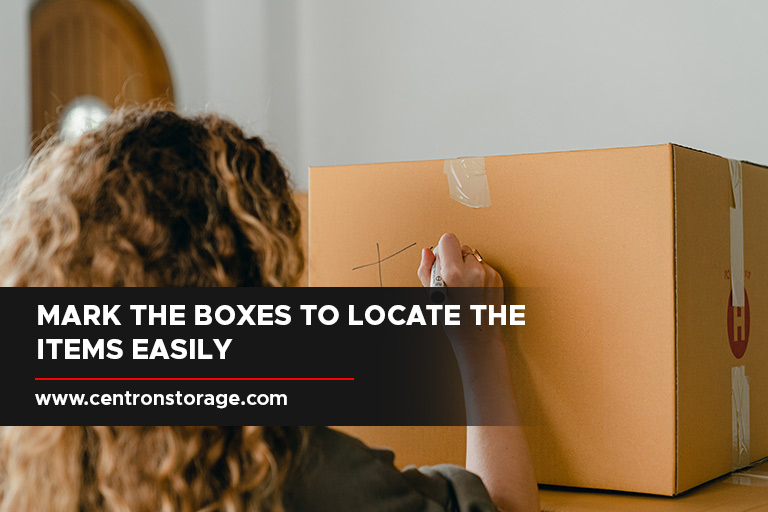 We've previously discussed how renting a storage locker can provide better organization of your loved one's possessions. So, how will you ensure a smoother transition? Here are a few tips:
1. Make a list
Before moving items from the property, take a moment to jot down a detailed list of everything you have. You can organize it alphabetically or group things by room — whichever makes more sense. This list will be useful later, especially if you get questions or when it's time to sell or give away items.
2. Mark the boxes
Once you start packing, label each box properly. This is like an extension of your list, ensuring that boxes have been clearly marked with their contents. Trust us, this step will pay off later when you're looking for something specific. It's a time-saver that you'll appreciate down the road.
3. Keep the assets separate
It's important to keep your loved one's belongings separate. Choose a dedicated location solely for the items you're handling. This practice maintains clarity and prevents potential confusion as you proceed with the transition.
4. Determine who has access
If you're still in the process of handling estate matters, it's best for you to retain control over the storage unit. However, it's time to consider access options if the estate has been settled or there are no disputes over stored items. Remember that the person named on the storage contract has the authority to gain access to the facility. To avoid any potential issues or changes, it's crucial to establish a clear agreement on who is responsible for the storage unit rental.
Simplify Your Estate Planning With Smart Storage Solutions
Experience industry-leading customer service and find top-notch solutions for all your storage needs at Centron Self Storage. Simplify estate planning with our safe, clean North York facility. Contact us at (647) 557-7378 for your inquiries.